NBEO
®
examinations are intended to be delivered under standardized conditions. Although Pearson VUE strives to maintain an optimal testing environment, candidates who experience a testing irregularity because of environmental factors or technical difficulties should communicate that issue to the on-site test center administrator as soon as possible. The test center administrator will attempt to resolve the irregularity.
Unless the irregularity prevents the examination from being delivered, candidates are expected to continue testing.
All candidates will have an opportunity to submit an online incident report regarding any testing irregularity at the conclusion of the examination while at the Pearson VUE Professional Center. If a candidate is unable to complete an incident report at the end of the exam, NBEO will accept incident reports at
nbeo@optometry.org
up to 72 hours after the exam. Upon receipt of notification that an irregularity has occurred, NBEO will examine the situation and determine whether action is warranted. If NBEO does not receive an incident report within 72 hours of the exam, no action will be taken and the NBEO will not investigate.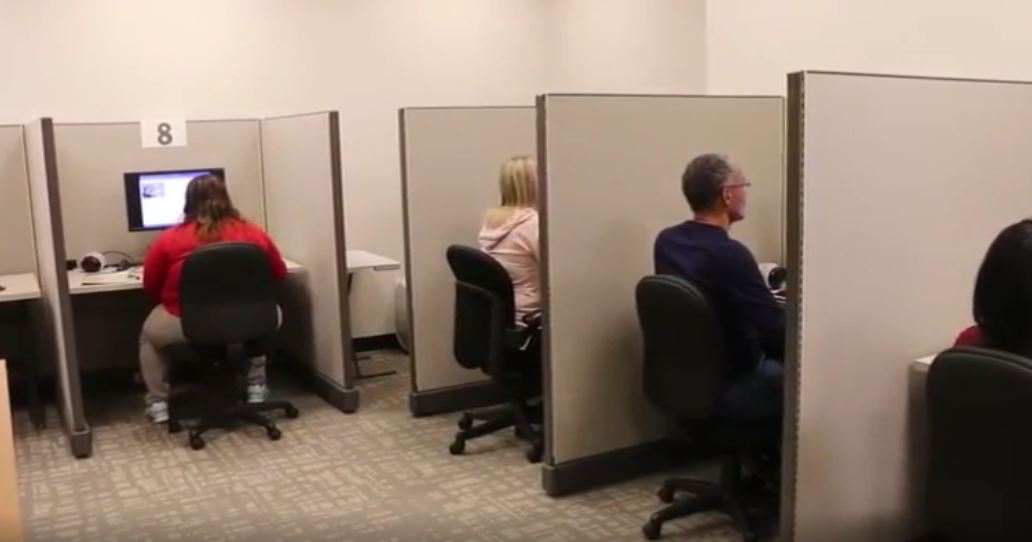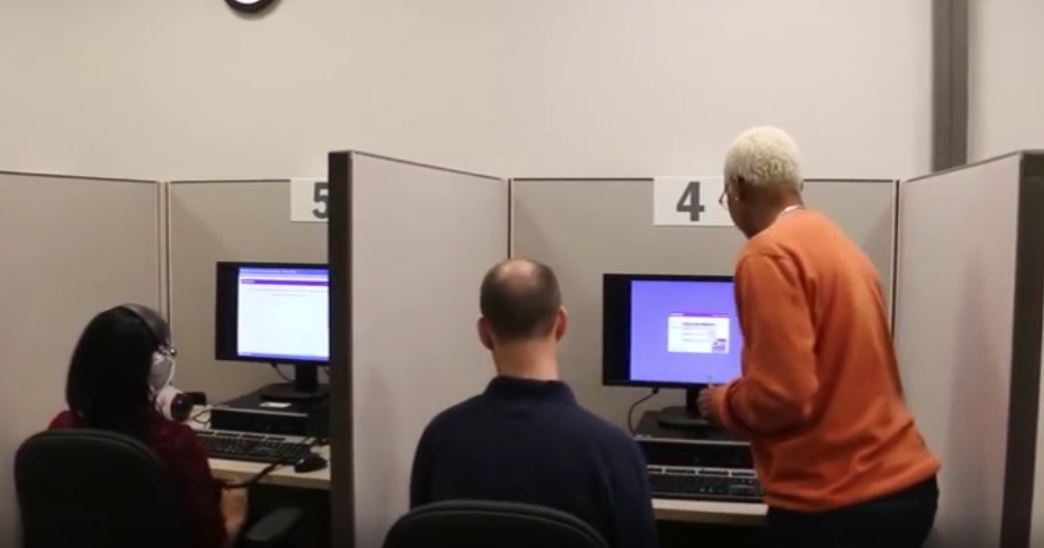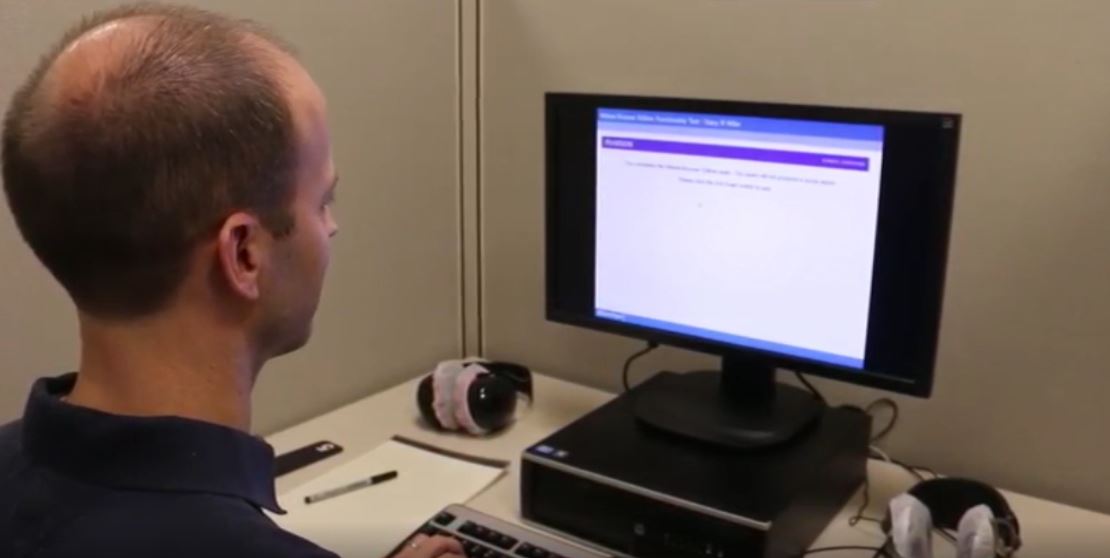 LATE ARRIVALS OR MISSED EXAMS
Candidates should arrive at the test center 30 minutes prior to their scheduled appointment to allow adequate time for the check-in procedures. Candidates who arrive more than 15 minutes after their scheduled appointment time may be denied admission and are not eligible for a refund of the exam fee. In addition, candidates who are not able to take an exam due to late arrival will not be allowed to reschedule their exam outside of the published testing date.
TEST CENTER CLOSURE
In the rare event that a test center is unable to open because of unexpected events-including but not limited to- technical difficulties, local emergencies, severe weather, or a power outage, Pearson VUE and/or NBEO will make every effort to contact candidates as quickly as possible. To ensure contact, it is critical that candidates maintain accurate email address and phone numbers in their NBEO and Pearson VUE profiles and update as necessary so that such information remains current. If a candidate is unable to take an exam due to closure of a test center, NBEO and Pearson VUE will work with the candidate to reschedule the exam to a date that is as close as possible to the candidate's original testing date. If a mutually agreeable date and location are not found, the candidate's registration fee will be refunded, and the candidate must wait until the next scheduled administration to take the exam.
TEST CENTER IRREGULARITIES IMPACTING EXAM START TIME
If there are technical difficulties or other issues that delay the examination start time, candidates will be notified upon arrival at the test center. Candidates will be informed of the estimated wait time and will be periodically updated regarding the appointment start time. Pearson VUE will contact NBEO immediately if there is any significant delay. Candidates will be asked to wait for their examination to begin. Candidates who are unable to wait for their examination to begin will receive a refund of exam fees and will be asked to reschedule for the next examination administration.
INTERRUPTIONS DURING TESTING
If an examination is interrupted for any reason, Pearson VUE will restart the examination as soon as possible. In the event of a technical difficulty, the examination software is designed to resume from the point of interruption with the same amount of time remaining. In some circumstances, Pearson VUE may need additional time to troubleshoot and resolve an issue before testing can resume. Candidates will be encouraged to wait for the examination to resume and to report the incident at the conclusion of the examination. If candidates are unable to complete the examination, then the following options will apply:
Invalidate Examination:
Candidates choosing this option will have their examination score cancelled, will receive a refund of the examination fee, and will be eligible to reschedule for the next examination administration. If a candidate chooses this option, the results of the candidate's interrupted exam will be erased without scoring and no performance feedback will be given.

Score the Examination:
Candidates may elect to have their examination scored, in such a case their score will stand, and they will not be eligible for a refund of the examination fee or a free re-test at the next administration. However, NBEO has the right to invalidate a score if there is evidence of a serious administrative irregularity.
NBEO RIGHT TO INVALIDATE AN EXAM DUE TO IRREGULARITY
NBEO also has the right to invalidate candidate scores if there is evidence of other exam administration irregularities not specifically mentioned above. Should NBEO determine that such an irregularity exists, the examination may be invalidated, and the candidate may be eligible for a refund of the examination fee. In such a case, the candidate will be eligible for the next examination administration.
UNSCHEDULED BREAKS DURING TESTING
Candidates may be provided with scheduled break periods at predetermined times during their examination session. However, NBEO recognizes that candidates also may need to take an unscheduled break from testing while the examination clock continues to run. Extended absences, multiple breaks, excessive cumulative time away from testing, excessive accessing of lockers, accessing of study material, usage of electronic devices, or any other non-standard behavior that may be perceived as an impropriety will be documented for security purposes and communicated to NBEO.
Pursuant to the
Candidate Exam Conduct and Exam Security Agreement
, access to examination material is prohibited at all times, including during both scheduled and unscheduled breaks.
FAILURE TO COMPLY WITH TEST ADMINISTRATOR INSTRUCTIONS AND TEST CENTER RULES
All candidates are expected to adhere to test center administrator instructions and test center rules at all times. This includes compliance with check-in procedures and exhibiting proper decorum in all areas of the test center. Candidates failing to comply may be subject to dismissal from the test center and/or invalidation of their examination. Candidates with an invalidated examination due to a candidate's failure to comply will forfeit all fees paid.
GENERAL MATTERS
NBEO shall not be liable to any candidate for inconvenience, expense, or other damage arising out of the administration, scoring, or delays in score reporting of an examination.

NBEO will review all incident reports on an individual basis and determine whether action is warranted.